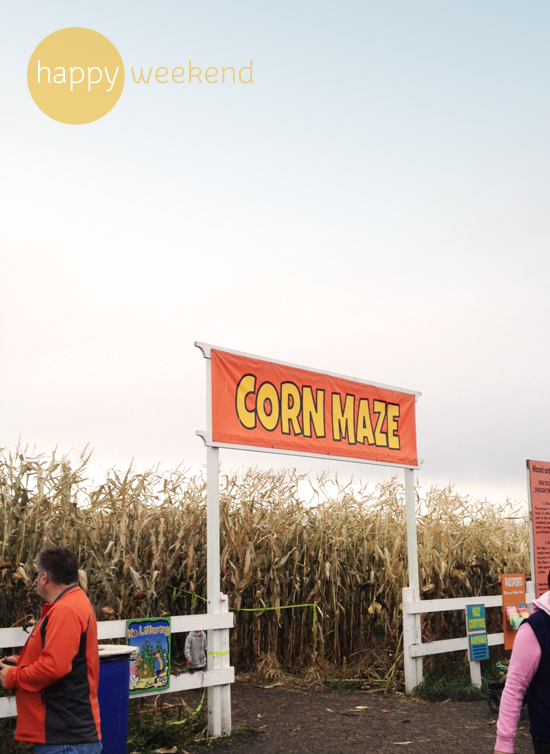 So last weekend in the spirit of the season, we visited
Edmonton's Corn maze
. I felt like I walked onto the set of the
Gilmore Girls
episode where they have the hay maze through the town! (Taylor gives himself allergies and Kirk expertly delivers food through it...anyone with me??).
It is near the end of the corn season, so as you can see things were getting quite 'golden'. It was lots of fun. They had clues to help at some junctions, and Levi kept telling us "I fink we're lost", but we eventually emerged as maze conquerors!
Have you ever done a walk-through maze before? I remember my oldest brothers theory when we went to something similar as kids, was if you got really lost to always keep your right hand to the 'wall' of the maze and you'll always find your way out. I'm yet to trial it out. Maybe next year!
I've been getting some wholesale bits and pieces organised for the
pretty treat sticks
&
food picks
, so I haven't had much 'surf time' this week, so no weekend whiparound I'm afraid.
But head on over to my
pinterest
page and I'm sure you'll find some inspiration for your weekend there! Happy Weekend!
Jordan xo
Images // Polkadot Prints